As fans you are able to submit any corrections to the Support Team.
---
Athlete Profiles:
Athlete profiles aggregate athletes stats, sports, photos, videos and more across all four years of their high school careers. To read more about athlete profile pages click here.
If there is a season or sport missing from an athlete's high school career page that does exist on MaxPreps please submit a request and we will be happy to correct it.
Sample Athlete Profile Page - Jrue Holiday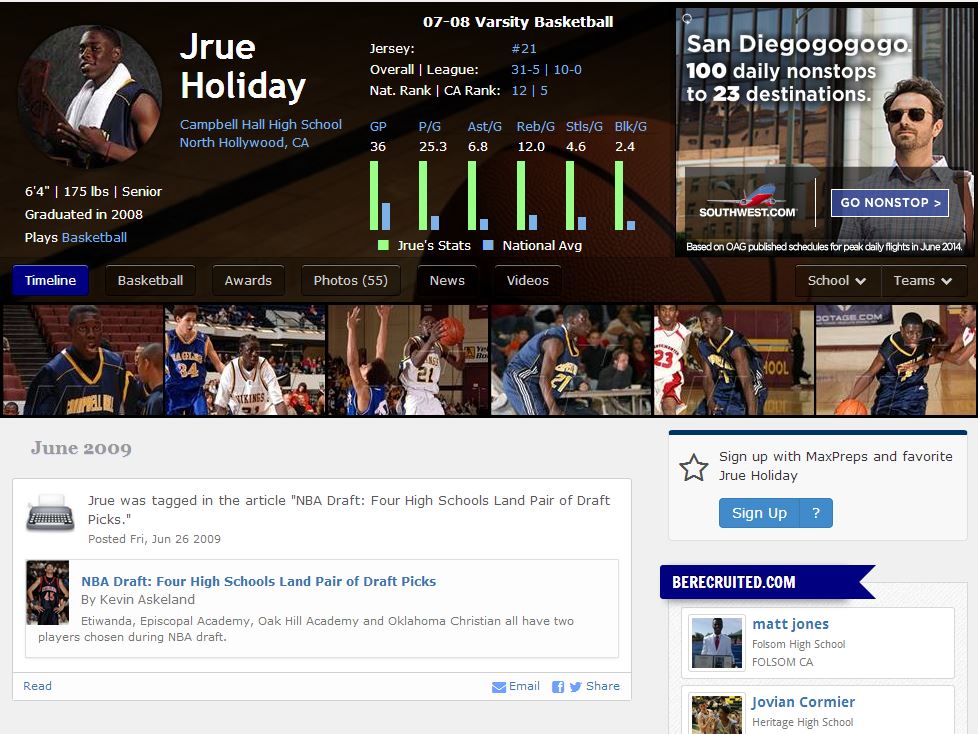 ---
Roster Corrections:
Is your name spelled wrong, your athletes name spelled incorrectly or have something else you would like fixed, corrected or updated on a roster, please contact the Support Team.
Feel Free to Submit a Correction or to fix an error on a teams roster.
If the roster is not posted on MaxPreps, you can always submit the roster here or call us at it to 1-800-329-7324 ext. 1. Be sure to include the sport, high school name and state.