As a coach, having Coach Admin Access unlocks the total MaxPreps experience giving you the control to manage your program.
What is the Coach Admin?
The Coach Admin is where the magic happens on MaxPreps. This is where staff members for each sport enter in all the information you see on our site. Rosters, schedules, scores, stats, etc. The heartbeat of MaxPreps lies within the coaches who use our platform!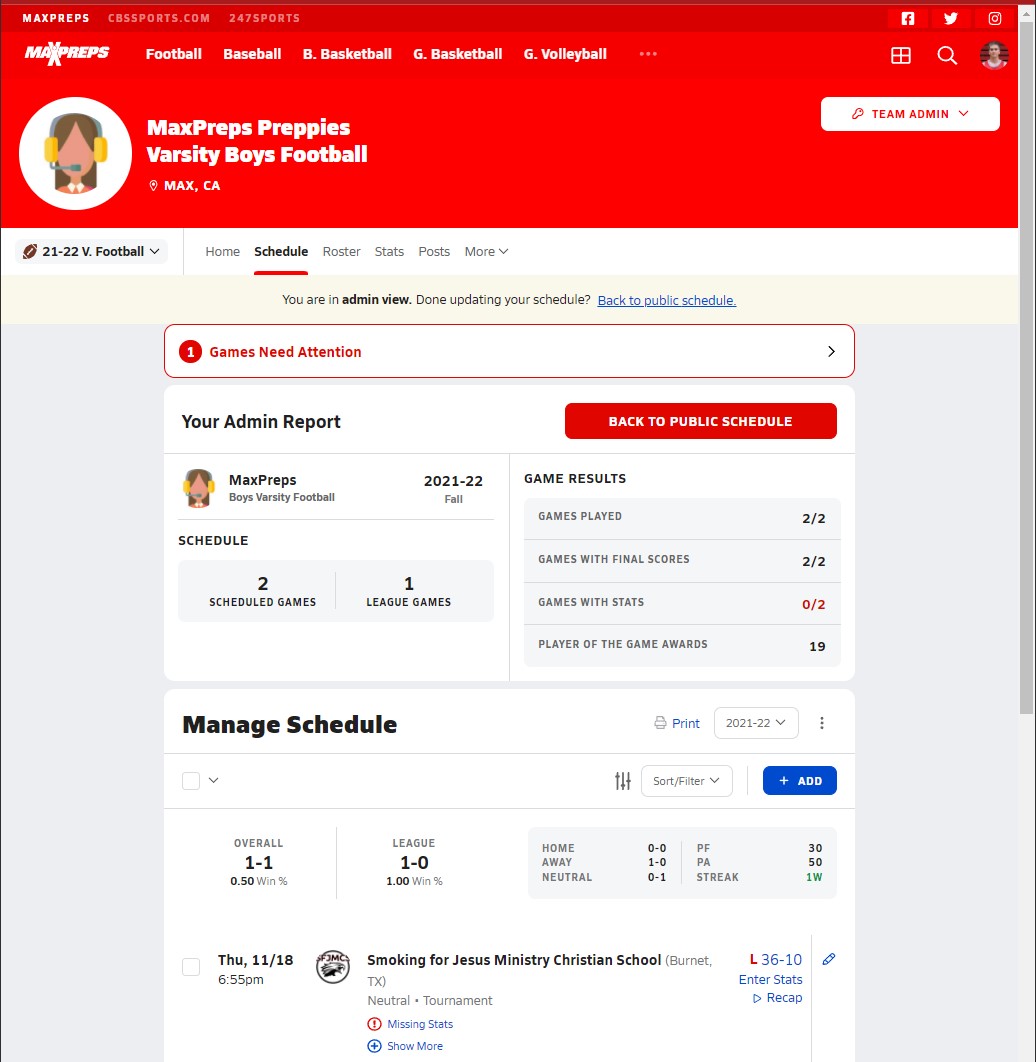 How do I gain access to my Coach Admin?
You are able to be granted access to your admin by sending out support team an Access Request. You will be prompted to fill out information to help our team grant you access to the correct school and sport.
Please Note: Make sure your membership information is accurate. Our team does our best to vet each request thoroughly to ensure only actual staff members are granted access. We recommend having your membership account be under your school email and that your age is correct. If we are unsure, we will reach out to you to confirm your information.
Request Access to your Coach Admin
I already have access. Can I add other coaches to the Admin?
We understand as a Head Coach, you may be too busy during your season to update this information. With your Admin Access, you have the ability to grant other staff members access to the Admin.
In your Coach Admin, head to the Roster tab.

Under Manage Roster, select the Staff tab.

Select the blue ADD button.

Enter the requested information, then hit Save.
That's it! The user will receive an email letting them know they now have access to the Coach Admin. Assistant Coaches and Statisticians will have the same capabilities as a Head Coach.
Additional Resources Regarding the Coach Admin:
If you have any other questions or concerns regarding access to a team, please feel free to reach out to our support team by submitting a request.