If the schedule posted on MaxPreps is inaccurate or incomplete, our Support team is here to help!
As a staff member, you should have access to your team's admin pages to make any changes to your schedule. If you do not have access,

please submit an Access Request

.

Our team will grant you admin privileges within 1 business day.

If you already have access, editing your schedule is a simple process! Simply log in to your team admin page and head to the Schedule tab on the navigation bar.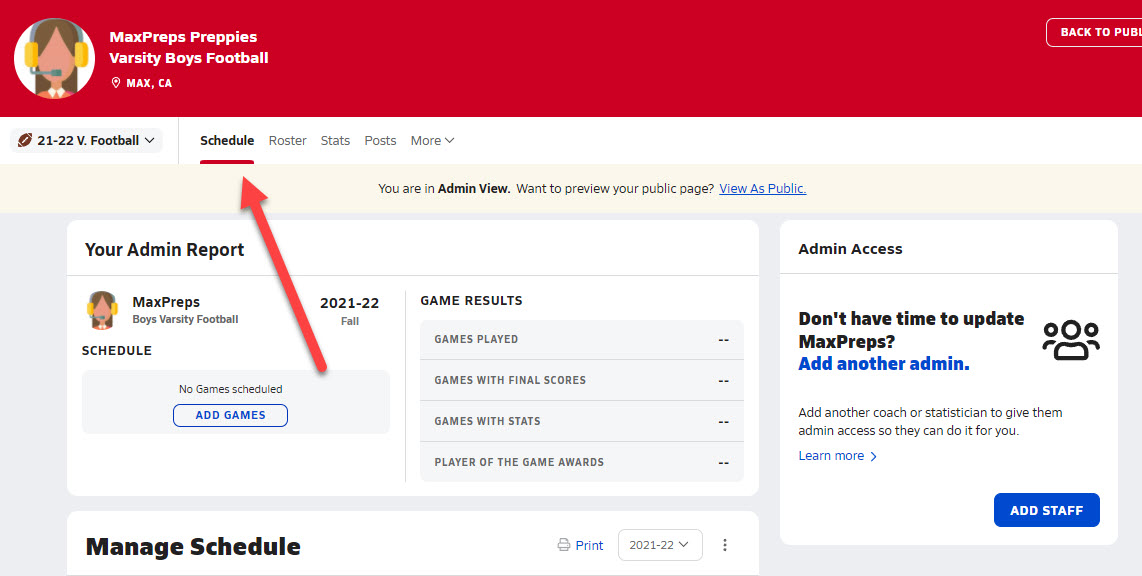 For more information on how to manage your schedule, please take a look at this support article.
If you have any other questions or concerns, please feel free to reach out to our support team and we will be happy to assist you!