Become an Approved Scorer:
In order to become an Approved Scorer for MaxPreps, you must submit 3 or more correct final end game scores.
How to Become an Approved Scorer
Access the team page and go to their schedule. If a score is missing go ahead and Report Final Score.

Approved Scorers receive credit next to each score they report and their scores post directly to MaxPreps after the 24-hour approval process. Please note, once you receive a score count you may notice a calculation difference on desktop and in the MaxPreps app. Currently, the desktop displays the "Calculated Score Rating" and the app displays your "Total Accepted Scores. " Either score above 3 is awesome and once your Approved Scorer you're set. The number is just a nice reflection badge we display.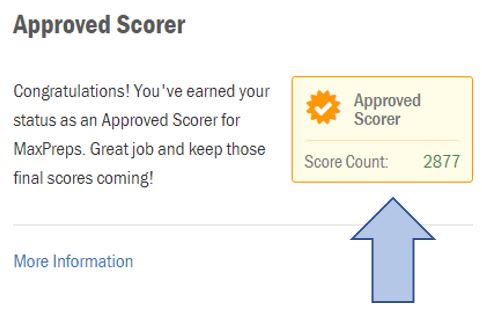 Note:
If you report an incorrect score you will be given -3 points (or reset back to 0).