Become an Approved Scorer:
In order to become an Approved Scorer for MaxPreps, you must submit 3 or more correct final end game scores.
How to Become an Approved Scorer
Becoming a Approved Scorer:
Access the team page and go to their schedule. If a score is missing go ahead an Report Final Score. 

Approved Scorers receive credit next to each score they report and their scores post directly to MaxPreps after the 24 hour approval process.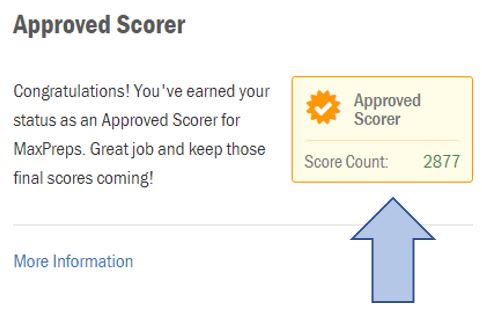 Note:
If you report an incorrect score you will be given -3 points (or reset back to 0).