MaxStats is a free basketball stat app program for all three levels - Varsity, JV and Freshman to keep track of stats during live games.
MaxStats Internet Connection:
You will need an Internet connection to start the game, finish the game, and to push the stats to MaxPreps.com. You don't need an internet connection during the game.
Adjusting Team Info within MaxStats:
The only information you can change on the roster from within the app is the jersey number. If you need to add or remove players, change names, or make updates to your schedule, you will need to login to the Coach Admin on MaxPreps.com.
Overview of MaxStats:
Simple in-game score-keeping with an interactive court and scoreboard
Sync your team schedule and roster for easy pre-game setup
Stats upload directly to MaxPreps
Live shot charts and stat totals
Real-time player combination and impact reports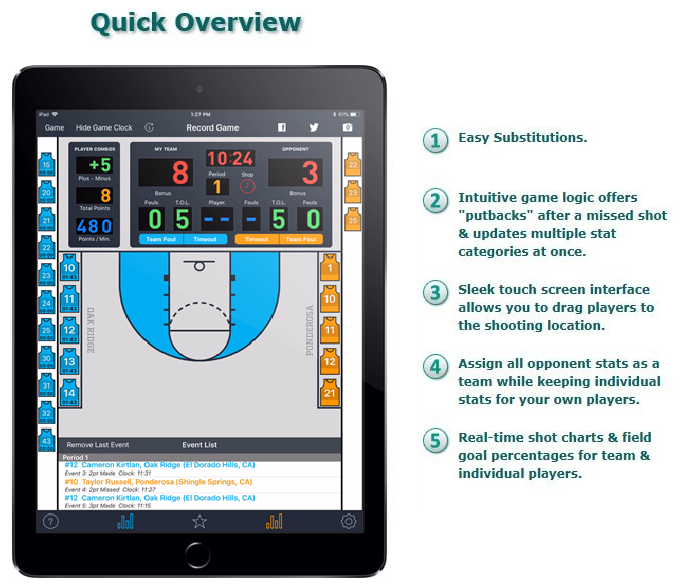 How to set up your team within MaxStats:
1. Add your roster and schedule within your coach admin account before using the app.
2. The MaxStats home screen, select New Game.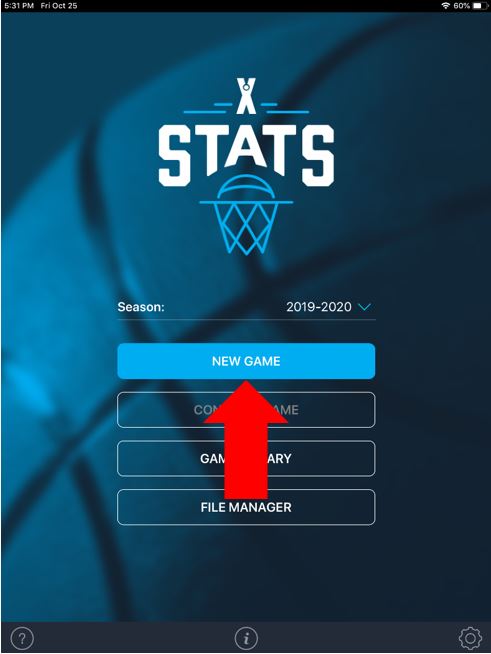 3. Make you sure have your Team selected under My Team. If you need to change your team, select the down arrow and if need be change states within the upper right-hand corner and find your team.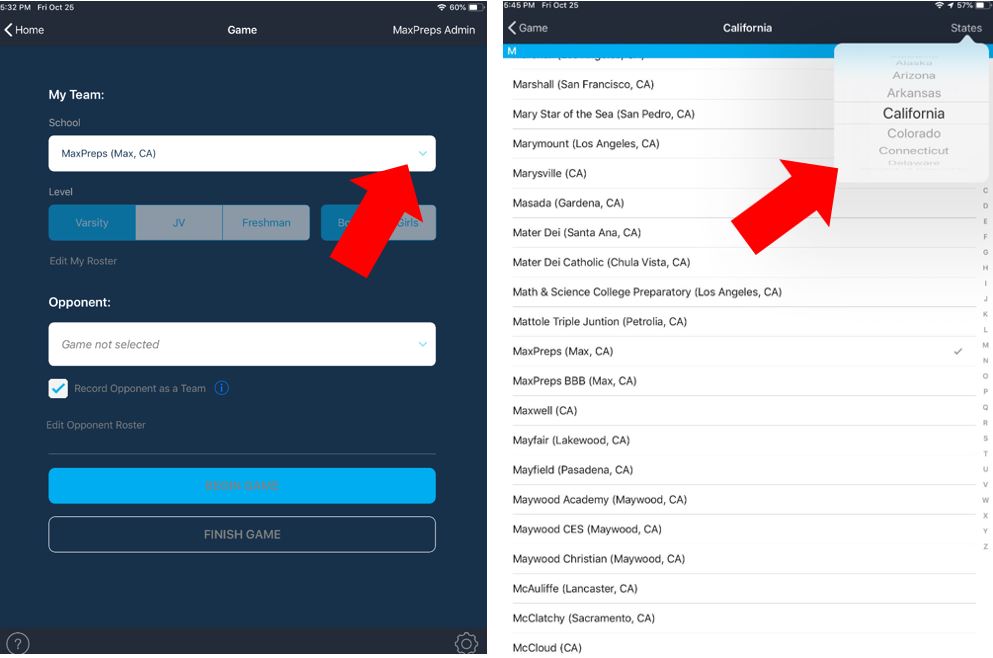 4. Under Opponent, select the down arrow and select the correct game, (date, time and opponent).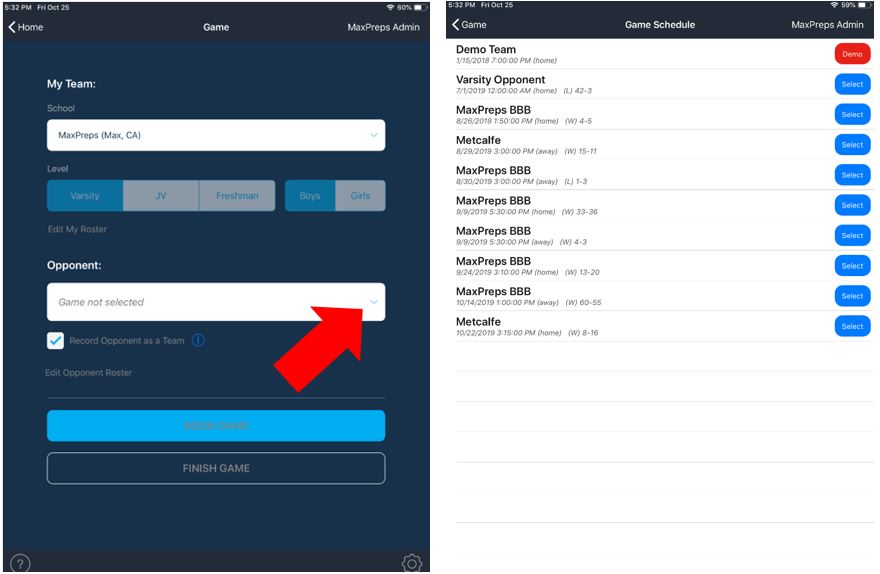 5. Select, BEGIN GAME.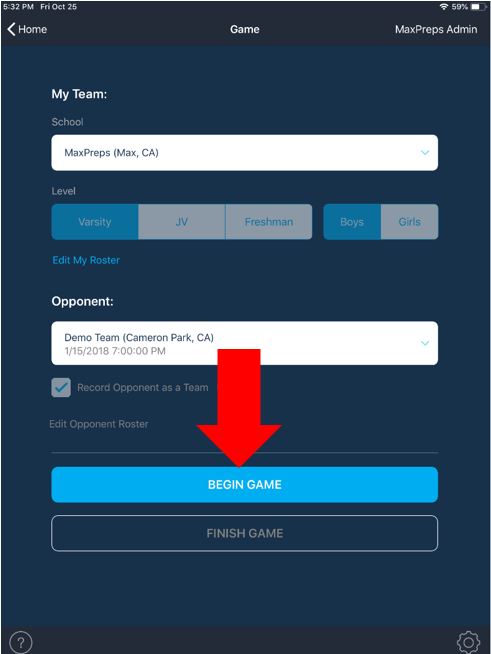 6. Start keeping track of your athlete stats by pulling the jersey's on the court and selecting their stats.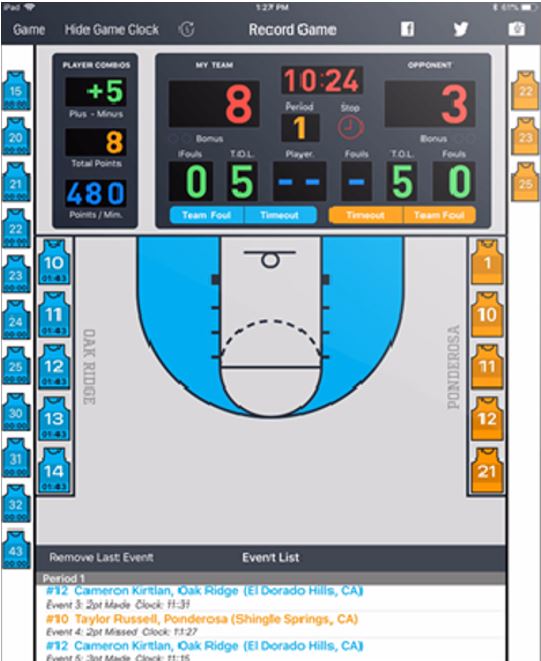 7. If you need any assistance, feel free to do a demo game or look at the user's manual by selecting the Gear Settings option in the bottom right corner.
To learn how to upload the stats after the game, follow the link below: