Coaches, once the game is finished in the app you will select Finish Game and the game file will then transfer to MaxPreps. You then have a few options to upload the stats to MaxPreps.
Importing your stats from the Teams app:
Download the Teams app and log in with your MaxPreps credentials.

1. Go to Calendar Tab.
2. On the calendar section, select Games.
3. Once the games populate, select the game that needs stat entry.
4. From the Game Results section, select Import from MaxStats.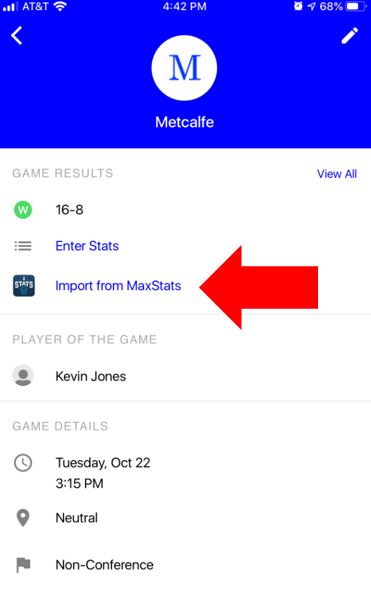 5. Choose the correct MaxStat file and then select Import.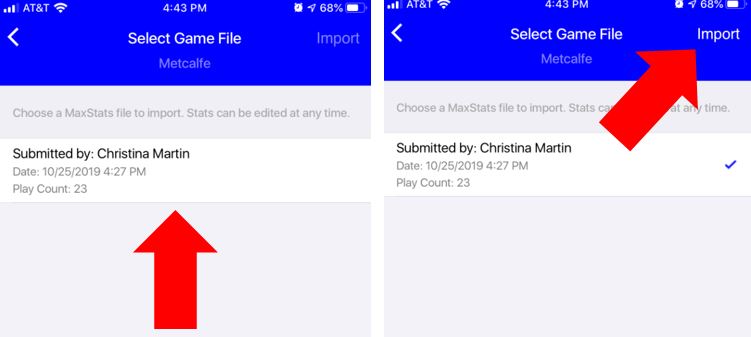 That's it. The stats are uploaded and the team page will update within 15-30 min.
Importing your stats from your computer:
Go to MaxPreps.com and sign in to your Coach Admin Account.
1. Go to Stats on the navigation bar and select Enter Stats.
2. To ADD/EDIT your team's stats, select the green plus button or tool wrench button, under the Add/Edit column.
3. The score of the game should already be listed.
4. Scroll to the bottom of the page, and select Save & import from MaxStats.

5. Select the correct file for the game on the left-hand side. Once you select the file the stats will populate on the right-hand side.
6. Select, Import Score and Stats.


7. On the Enter Stats page, you will select, Publish & Continue.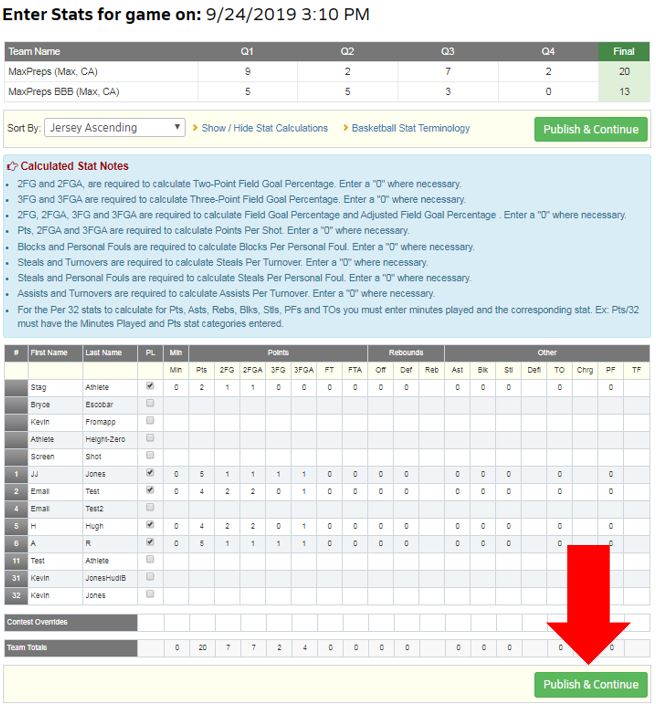 That's it. The stats will appear on the team page within 15-30 min.